Lakeview Homes in Oak Run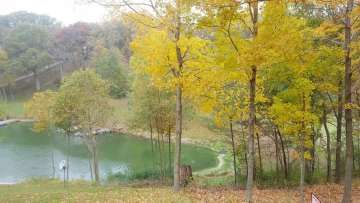 You understand the feelings water views can evoke if you've been mesmerized by ocean waves or soothed by the stillness of a pond. The lake views in Oak Run are no different. Oak Run lakeview homes offer all the beauty Spoon Lake provides.
There are many reasons to choose a lakeview home in Oak Run. Some of these include:
Lower purchase costs
Lower tax assessments
Beautiful views without lake frontage maintenance
There are remarkable lake views from numerous locations in Oak Run. Continue to scroll down this page to see which lakeview homes are for sale.
Lakeview Homes For Sale

Sorry we are experiencing system issues. Please try again.